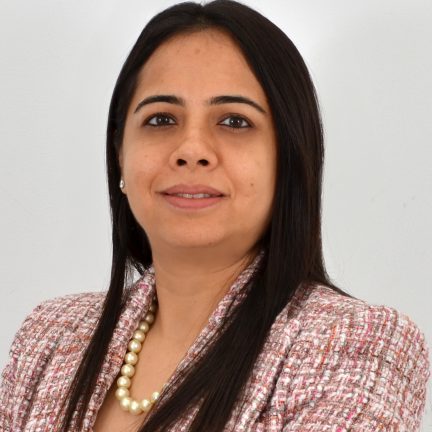 Deepika Kohli
Senior Portfolio Advisor
As a Senior Portfolio Advisor, Deepika is part of the Portfolio Advisory team responsible for alternative investments in Europe and the Middle East with a focus on portfolio construction and strategy allocation. She supports investment processes, manager sourcing and selection, portfolio analysis and implementation, as well as governance management and reporting.
Prior to joining Aksia in 2023, Deepika was a Portfolio Manager at Massar Investments Ltd., DIFC, Dubai where she was primarily involved in building the primary markets program of the family office. Before that she was an Investment Manager at Abu Dhabi National Insurance Co., mainly allocating capital across -global public and private markets. Prior to this role she was an Associate, Asset Management at Mashreq Bank, Dubai. Deepika started her career as an Analyst, Investment Banking Department at UBS India and as a Senior Analyst (Investment Banking), at Copal Research India Pvt. Ltd.
Deepika graduated with honors from the GGDSD College with a Bachelor of Commerce, Business Finance and Accounting and holds an MBA International Business and Finance from the Amity International Business School.