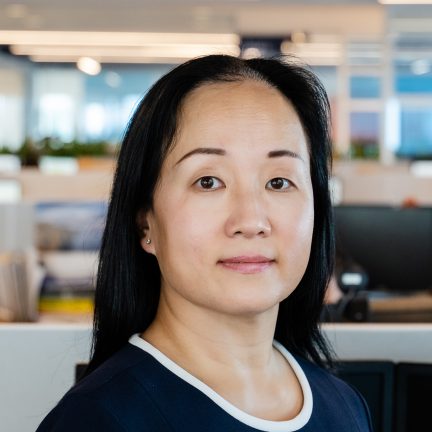 Ellen Lu
, CPA
Managing Director, Client Operations
Ellen is a Managing Director on the Client Operations team and has over 19 years of financial services and accounting experience with a focus on alternative investments. She specializes in operation, accounting and reporting of the private markets sector including onboarding, specialized reporting, performance measurement and investment operations analytics. In addition to working with GPs, Ellen works with product service providers including custodians, administrators, credit facility providers, FX counterparties, auditors and tax service providers along with funds' legal teams to provide a comprehensive middle-office solution.
Prior to joining Aksia in 2018, Ellen was a Senior Manager at SANNE, a fund administration company, where she was responsible for the accounting, reporting and oversight of multiple private equity funds with an asset value of $3.5 billion. Prior to SANNE, Ellen was an Associate at MSD Capital where she worked in the fund accounting group responsible for the accounting and financial reporting of real estate, private equity, fund of funds, and public trading portfolios. Prior to MSD, Ellen worked at Lehman Brothers, where she was responsible for the accounting and financial reporting of a global private equity fund and all related entities with $2 billion under management. Ellen started her career with Ernst & Young in 2004 as an auditor.
Ellen graduated from Nankai University with a BA in International Trade and with an MA in Economics. She holds an MSc in Accounting from Baruch College and is a CPA in the State of New York.