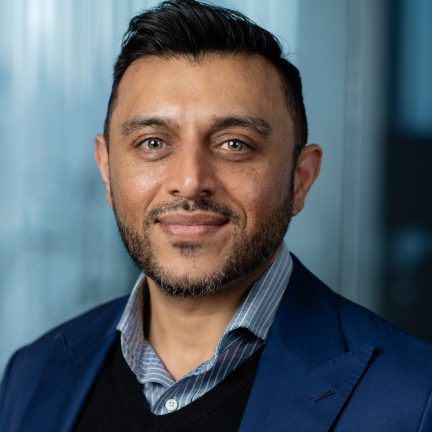 Saumil Desai
, CFA
Senior Vice President, Investment Research
Saumil is a Senior Vice President on the Investment Research team and has over 13 years of industry experience. He is responsible for sourcing, researching, and evaluating managers with a focus on quantitative strategies.
Prior to joining Aksia in 2023, Saumil was a Vice President at First Republic Investment Management Inc., where he led research in hedge funds and private credit. Before that, he was an Associate Portfolio Manager, Capital Markets Group at OPTrust and prior to this role he was an Associate PM, External Portfolio Management, Capital Markets Group at Canada Pension Plan Investments. Saumil started his career as a Senior Analyst at BMO Capital Markets and at Scotia Global Banking Markets.
Saumil graduated from the University of Windsor with a Bachelor of Commerce, Business and Computer Science and holds an MSc in Finance from Queen's University. He is a CFA charterholder.